Welcome to the world of Greek culture, architecture and archaeology. Our Erechtheion project focuses on the most important temple of the Athenian Acropolis - the Erechtheion. 

Our website is dedicated to gaining a greater understanding of this enigmatic 5th century Athenian temple, part of the world heritage monument on the Acropolis in Athens.

Somewhat overshadowed in celebrity building terms by the Parthenon, the Propylaea and perhaps also the Tholos at Delphi, the Erechtheion is sometimes overlooked because of its unusual façades and confusing layout.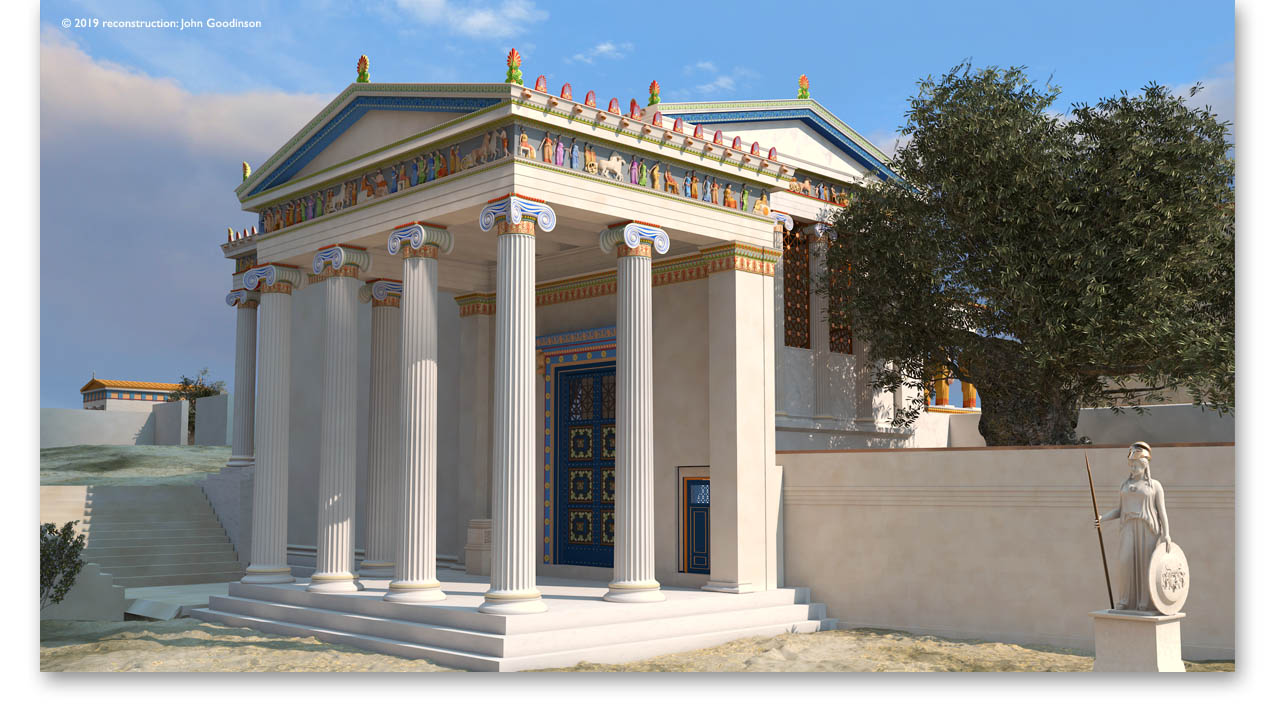 Using 3D modelling to reconstruct the building from confirmed and detailed information, we can see what it looked like and how its main entrance dominated the city of Athens from its perch on the north side of the Acropolis.

Our ultimate aim is to produce the best quality programme material for eventual broadcast worldwide in order to raise the profile and understanding of this intriguing and contradictory building.





Presenter & archaeologist Alexandra Lesk, PhD, has a passion for this building and its history. Her work, including her thesis, 'A Diachronic Examination of the Erechtheion and its Reception' endorses a full reconsideration of the construction, function and after-life of the temple and throws open debate that could shake established notions to the core.

Alexandra's thesis is now available online - and you can now download the document.