In 2012 our Erechtheion pilot documentary introduced an 'overview' of our eventual full programme content, including 3D reconstruction, location photography at the British Museum and Athens - all shot especially for this production.

 Written by producer Saina Tebble and Dr Alexandra Lesk, the script they have developed is informative and thoughtful written in an accessible style for an intelligent, discerning and interested audience.







Our Pilot Documentary Production Team: Producer Saina Tebble.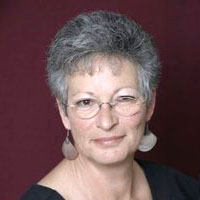 Saina is an award-winning copywriter and producer who was just starting out when the impact of ILR (independent local radio) hit the advertising and communications world and opened up new frontiers.

 Experienced in managing the complexities of production for business and corporate needs as well as advertising and below the line communication, Saina has completed documentaries with crews working in London and Los Angeles simultaneously, put together conference materials to celebrate success and train personnel, written lyrics and campaigns that literally blocked local radio station telephone lines when first aired and challenged the pre-conceived notion held by many agencies that a good TV commercial has to cost a fortune.





Saina has worked together with both Phil and John on many projects, and is appreciative of the shortcuts that such longstanding working relationships add to communication within a team.
 When John called her about his project, Saina was delighted to find that, yet again, she and John have the same discipline and dedication to producing the best materials, in the most efficient way. This project is for broadcast programming, and Saina is determined to apply the same stringent values used in the commercial sector to achieve the desired result.

 When they met Saina was immediately convinced that Alexandra is the perfect presenter for the programme. She brings a depth 
of knowledge and unstinting passion, without which the programme could be just another travelogue with an aside to the mysteries
 of archaeology.


Our Pilot Documentary Production Team: Co-Producer / Composer Phil Thomas



As a marketing services manager for travel organisations and then an account director for a London agency, Phil has worked in most disciplines involved in marketing communications. His forte is team work mixed with management of people with complex creative skills.

 Much of his work on the 'client side' involved liaising with communication production teams, writers and designers and the other managers at his companies.



 For Phil the essence of effective dissemination, in other words getting the message across, is based on communicating clear 
propositions with prominent features and benefits. His philosophy that communication is a vital aspect of life and successful 
communication is based on listening and understanding, underpins everything he does.

Phil also has close links with 
music - as a professional performer, composer and producer.

 He sees this as another facet of communication, another 
way to gift knowledge to those who listen.

 He has known and worked with John Goodinson since his early days in marketing, has worked with co-producer Saina on projects and programmes and is a key member of the team, valued for his experience, calm approach to difficult questions
 and straightforward methods of administration.



The Erechtheion team will extend our original pilot programme (2012 edit) to include new interviews, 3D reconstruction and new location photography.

Our 2012 Pilot documentary is now offline.